The Weed Free Forage program inspects forage or mulch before it is harvested to ensure there are no noxious weeds in the mulch or forage. The use of certified weed-free forage and mulch is intended to reduce the spread of weeds on public land or other areas where forage or mulch is used.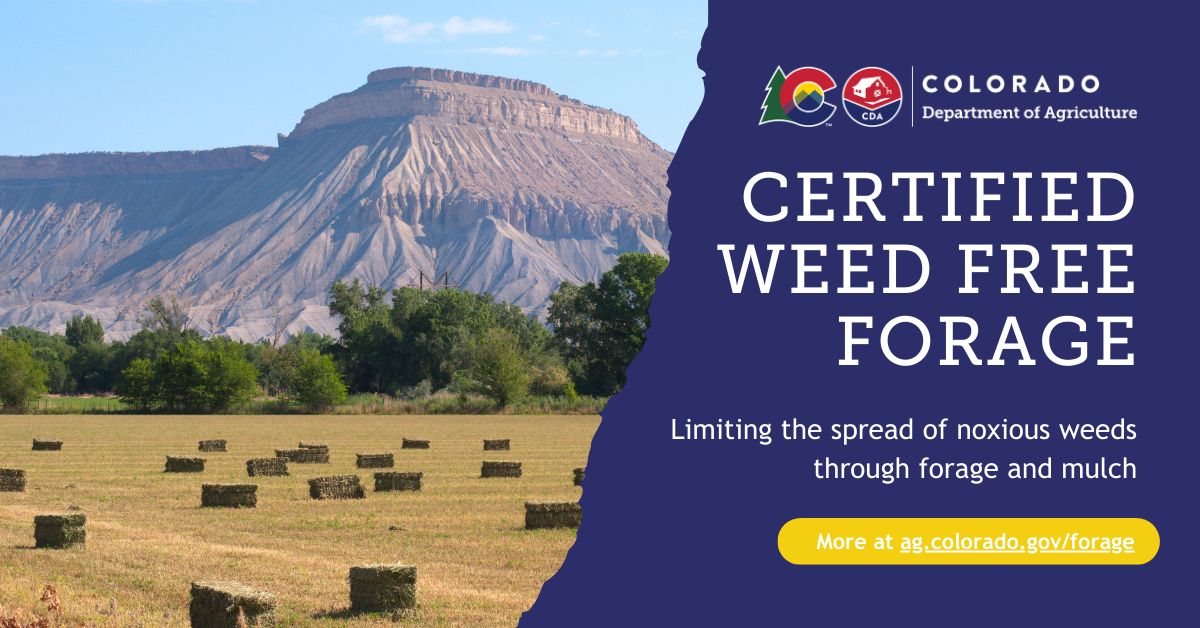 #FFFFFF
2023 Weed Free Forage
The Weed Free Forage Directory is an interactive tool including filters to search for producers by city, forage type, and/or bale size and includes a map to easily find producers in your area. The directory is also available as a CSV download.
Publications