Colorado Seed Potato Act (35-27.3 C.R.S.) Legislative Declaration:The General Assembly hereby finds and declares that the purpose of the article is to control and minimize the spread of contagious community diseases by reducing the overall inoculum pool present in potato crops. This article is further intended to comply with the seed potato standards set forth in the state national harmonization program.
The Colorado Seed Potato Act regulates the distribution and planting of seed potatoes. All seed potatoes distributed by any person in lots that are sufficient to plant one or more acres in Colorado must be certified. You can discover how to obtain a copy of the Seed Potato Act here.
The Colorado Seed Potato Act Rules are available here.
The Colorado Office of Policy, Research, and Regulatory Reform is currently conducting sunset reviews of the Colorado Seed Potato Act. The analysis is performed to determine if the Act and the program are necessary and should be continued, modified, or cease operations.
To provide input on this review, please visit the Department of Regulatory Agencies website where they have posted a form to accept comments from the public.
In order for the public to better understand the Sunset Review process and in order to perform Sunset Statutory Evaluations, the Department of Regulatory Agencies has created Criteria to be used when performing an evaluation.
The Colorado Seed Potato Act provides for an advisory committee of nine individuals. The Advisory Committee's function is the following:
Advise the Commissioner in establishing rules under the Act;

Assists in the determination of availability of potatoes;

Recommends whether to grant permission to plant uncertified seed potatoes;

Recommends independent auditors to perform records reviews pursuant to Section 35-27.3-106 (2); and

Consults with the Commissioner regarding the administration and enforcement of this article.
The committee is made up of:
four potato growers who do not grow seed potatoes and whose operation are located in Area No. 2 (San Luis Valley);

one potato grower who does not grow seed potatoes and whose operation is located in Area No. 3 (Northeast Colorado);

two members of the Colorado Certified Potato Growers' Association;

one person employed by Colorado State University; and

one person employed by the Department of Agriculture.
Advisory committee members serve three-year terms.
Colorado farmers grow almost 60,000 acres of potatoes each year. About 10,000 of these acres are for certified seed potato production. The San Luis Valley and Northeastern Colorado represent the regions where potatoes are grown. Most of the potatoes produced are sold on the fresh market for consumption. Colorado also has the largest percentage of potatoes exported to Mexico in the U.S. The value of the crop is almost $200 million per year. Seed Potatoes imported into the San Luis Valley must meet the requirements of Colorado's quarantine for Late Blight. You can read details on the quarantine for Late Blight here.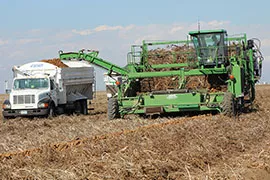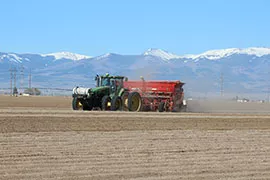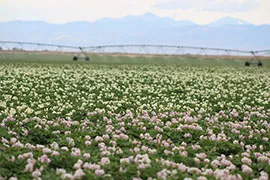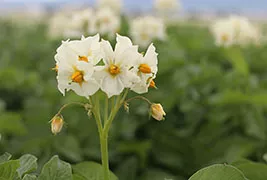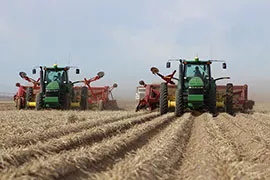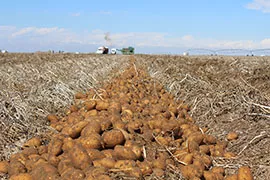 Colorado Seed Potato Act Advisory Committee
Member
Representing
Term to expire
David Warsh

Potato Grower Area II

Who does not grow seed potatoes

August 31, 2018
Erin Nissen

Potato Grower Area II

Who does not grow seed potatoes

August 31, 2018
Monty Smith

Potato Grower Area II 

Who does not grow seed potatoes

August 31, 2019
Jeff Mc Cullough

Potato Grower Area II

Who does not grow seed potatoes

August 31, 2019
Ron Lenz

Potato Grower Area II

Who does not grow seed potatoes

August 31, 2019
Patrick Brownell
President, Colorado Certified Potato Growers Association
August 31, 2020
Grant Mattive
Colorado Certified Potato Growers Association
August 31, 2018
Dr. Jessica Davis
Colorado State University
August 31, 2019
Cheryl Smith
Colorado Department of Agriculture
August 31, 2018