The Colorado Agricultural Commission is a group of nine agricultural leaders appointed by the Governor and confirmed by the State Senate. They are responsible for making recommendations to the Commissioner, the Governor and the General Assembly regarding agricultural issues within the state; developing policies for preparing and enforcing rules and regulations related to agriculture; reviewing and approving all rules and regulations prior to adoption by the Commissioner; developing general policy for managing the agriculture department; and approving and monitoring the agriculture department's budget.
Next Meeting
Date: December 13, 2023, 12:30 pm - 3:00 pm 
Location: Conference Call 
 
Agenda coming soon.
The location of our longer in-person meetings will be determined closer to the meeting date. If you would like to receive notification the week prior to our meeting of the confirmed location, please email Ariana Antonio.
All in person meetings will still have a virtual option.
The Broomfield meetings are located at:
Colorado Department of Agriculture
305 Interlocken Parkway
Broomfield, CO 80021
Current Meeting Schedule
Meeting Date 
Time 
Location
January 17, 2024 
9:00am - 3:00pm 
Broomfield, CO

February 21, 2024 

12:30 - 3:00pm 

Conference Call

March 20, 2024 
9:00am - 3:00pm 
Eastern Plains 
David Blach to Host

April 17, 2024 

12:30 - 3:00pm 

Conference Call

May 8, 2024 
9:00am - 3:00pm 
Hotchkiss Area
Harrison Topp to Host

June 18, 2024 

12:30 - 3:00pm 

Conference Call

July 10, 2024 
9:00am - 3:00pm 
San Luis Valley
Jeff McCullough &
Elena Miller-ter Kuile to Host

August 21, 2024 

12:30 - 3:00pm 

Conference Call

September 11, 2024 
9:00am - 3:00pm 
TBD - Simon Martinez OR
Kathryn Bedell to Host

October 16, 2024 

12:30 - 3:00pm 

Conference Call

November 13, 2024 
9:00am - 3:00pm 
Broomfield, CO
Annual Training

December 11, 2024 

12:30 - 3:00pm 

Conference Call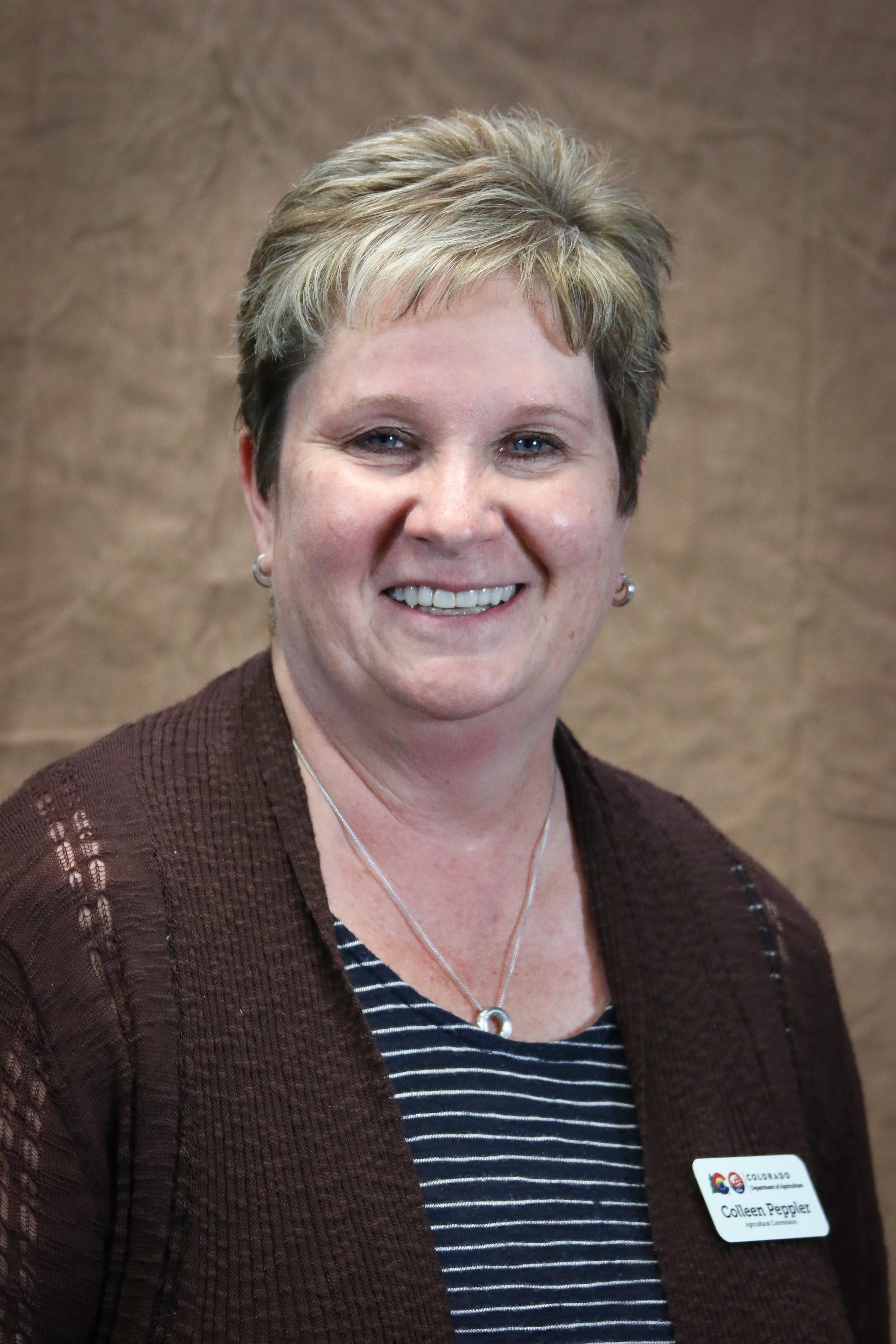 Chair: Colleen Peppler (D)
Dist. 2 At-Large, 2nd term/Expires 2027
Colleen Peppler was born and raised on a dryland wheat farm in Washington County, Colorado. She and her husband own and operate 500 irrigated acres along the front range, currently raising alfalfa hay, corn, wheat and brewing barley. Colleen attended Northeastern Junior College and Colorado State University and holds a bachelor's degree in vocational home economics education and a master's degree in educational leadership.  She was a teacher for 21 years and an assistant high school principal for 10 years. Colleen is an agriculture spokesperson for Common ground, a group of more than 200 farm women across 20 states, and serves on the Board of Directors for Colorado Foundation for Agriculture. She and her husband have a grown son and daughter who are both managing partners of Peppler Farms, LLC. The Peppler/Muhme Farm is a designated Colorado Centennial Farm.
Email: colleen.peppler@state.co.us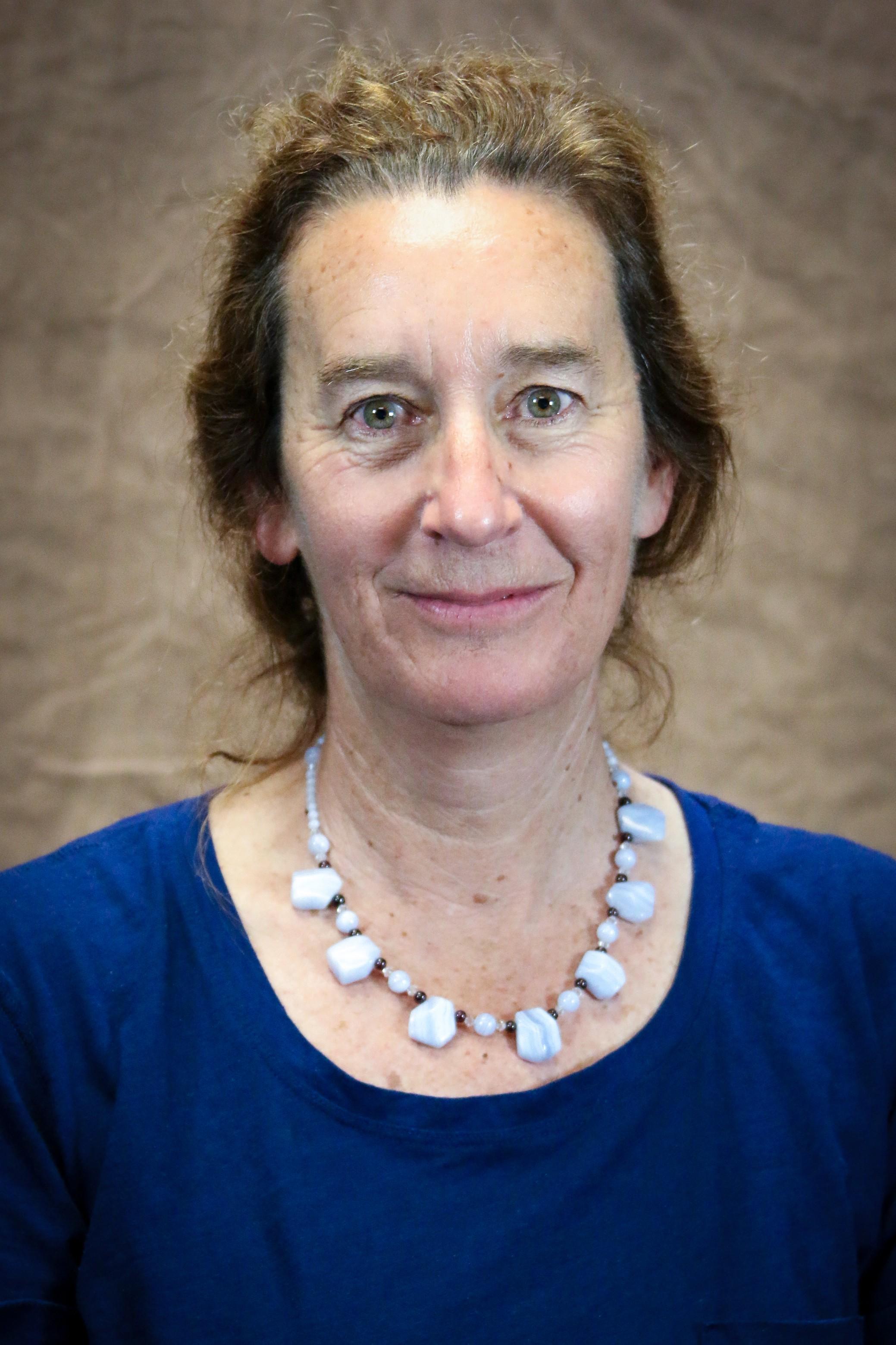 Dist. 4 At-Large, 2nd term/Expires 2027
Kathryn Bedell, DVM is a self-employed livestock producer and local meat seller. She moved on to Roan Creek Ranch in 1999 and began selling grass-fed beef in 2004. She added sheep to the ranch in 2007, pork to the product line in 2009 and opened Roan Creek Ranch Grocery in 2014. Kathryn holds a bachelor's degree in biology from Mount Holyoke College, a master's degree in biology specializing in animal behavior from the University of California, Los Angeles, and a D.V.M. from the University of California, Davis. Kathryn has taught adaptive horseback riding, served on the energy advisory board in Garfield County, and has been an advocate for local food. Her latest projects include advocating for a regional animal slaughter and fabrication facility and a local food distribution network.
Email: kathryn.bedell@state.co.us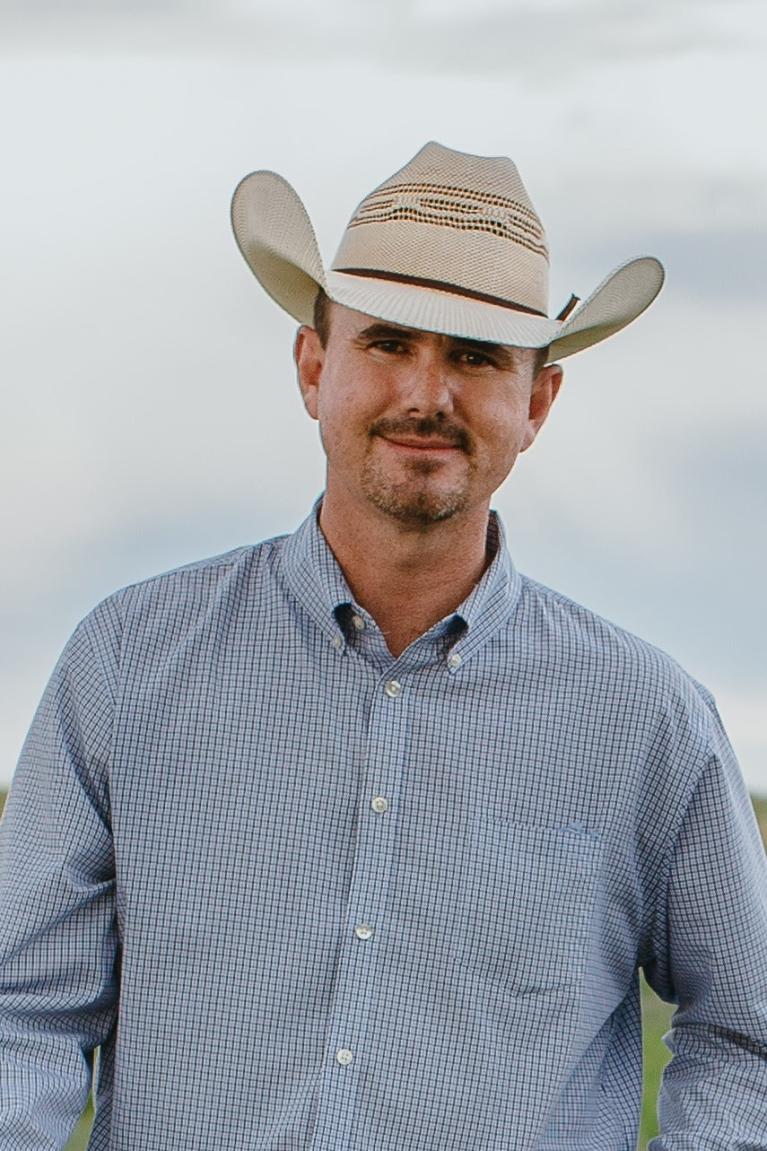 Dist. 2 At-Large, 1st term/Expires 2025
Nick Trainor is a fifth-generation cattle rancher born and raised in southeastern Colorado. After graduating from Colorado State University in 2004 with a degree in animal science and ag business, he worked for nine years as a range management specialist with the Natural Resources Conservation Service. Nick now owns and manages Trainor Cattle Company and operates mainly on the Lowry Ranch, a State Land Board property located east of Denver. Nick is a practitioner of holistic planned grazing, is a member of the Ranching for Profit Executive Link alumni program, and serves on the West Arapahoe Conservation District Board, and Producer Advisory Council for the Colorado Collaborative for Healthy Soils. Nick enjoys spending time on the ranch with his family and instilling a love of nature in his two young children. 
Email: nick.trainor@state.co.us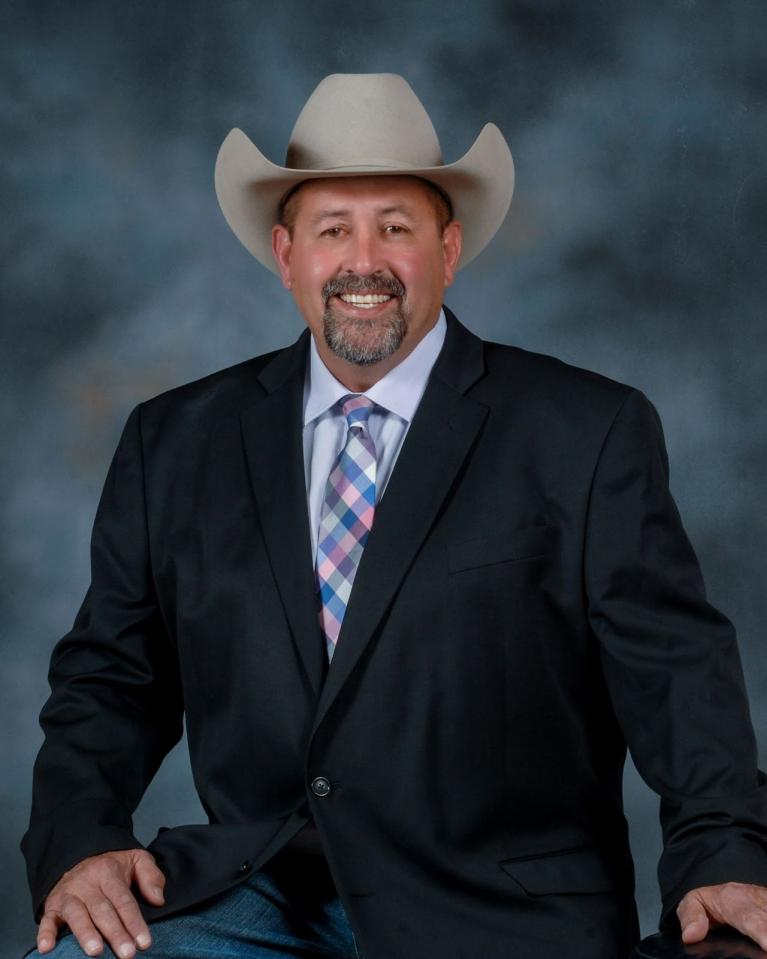 Dist. 2, 1st term/Expires 2025
David Blach and wife Karla manage and operate, in Yuma, Colorado, a farm and ranch which was homesteaded in 1887. They are the 4th generation working with 3 sons of the 5th generation along with a brother and two nephews. Their crop production is corn, wheat, milo, sugar beets, edible beans, alfalfa, millet. The livestock production is a cow-calf and feeder operation. The operation is a dryland and irrigated enterprise. Rotational grazing is utilized in range management and wildlife habitats are updated periodically to provide for wildlife. Many conservation practices are used in the farming and ranching operations working with soil conservation services.
David is a member of Colorado Sugarbeet Growers, Colorado Corn Growers, Colorado Livestock Association, National Cattlemen's Beef Association, National Corn Growers Association and Colorado Wheat Growers Association. David has served on the Colorado Department of Agriculture Noxious Weed Advisory Board. David is currently serving as chairman of the Yuma County Fairboard. David received a Bachelor of Science degree in Animal Science at Colorado State University. David lives in Yuma with his wife Karla, son Jeremy and daughter-in-law Meghann, grandchildren, Adley, Kashton and Kaizley, sons, Jace Blach and Jenner Blach, daughter Brittnee Schaefer and husband Trent and granddaughter Maci.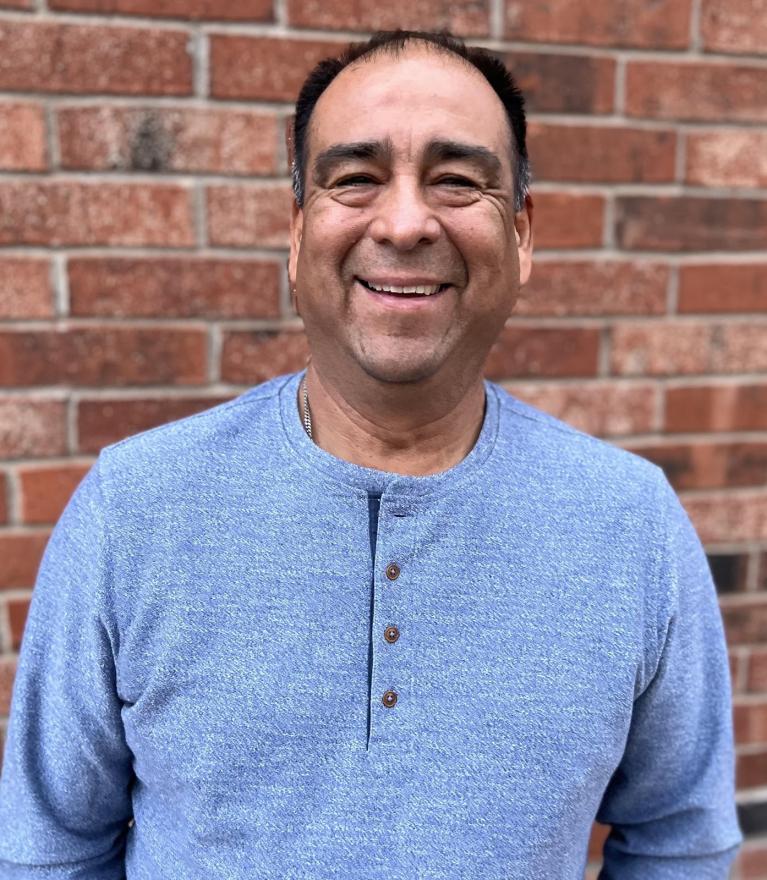 Dist. 4 At-Large, 1st term/Expires 2025
Simon Martinez started in 1991 as the construction superintendent for the Ute Mountain Ute Tribe Farm and Ranch Enterprise. He is now the General Manager and the farm consists of 110 center pivot sprinklers ranging from 45 acres/145 acres which irrigates 7,700 acres of farmland. They grow and harvest alfalfa hay, non- GMO corn products and range feed for a 650 cow/calf operation. 
Simon also serves as the General Manager for Bow & Arrow Brand, LLC. Bow & Arrow Brand, LLC launched in 2014, it mills, and packages products that are non-GMO project verified, gluten free, and kosher certified. Simon holds a Bachelor's in Business Administration and a minor in Human Resource Management. Simon currently serves as the Vice President of the Dolores Water Conservancy District. Simon along with his wife reside in Dolores, Colorado. They have 5 children and 8 grandchildren. One 10-year old son who still lives at home. Simon enjoys spending time with his family and auto racing. 
Email: simon.martinez@state.co.us
Dist. 1, 1st term/Expires 2025 
Roberto Meza is a first-generation farmer, artist, and local food advocate. He was born in Mexico City and immigrated to the US when he was 4 years old. He started farming in 2012 after experiencing some personal health struggles which prompted him to take a leave of absence from pursuing a Master of Science in Art, Culture and Technology (SMACT) at the Massachusetts Institute of Technology. Roberto's health dramatically improved after his first season farming, and he emerged with a renewed sense of purpose. He is inspired by the resilience of communities, farmers, and food systems workers, who persevere despite moments of adversity and hardship.
Roberto is the co-founder of Emerald Gardens, a year-round greenhouse farm in Bennett, CO, and CEO of East Denver Food Hub, a local food supplier based in Denver. His work lies at the intersection of policy, agriculture, sustainable technology, food systems, and environmental stewardship. He is a member of the Denver Sustainable Food Policy Council, Vice-President of the board of the National Young Farmers Coalition, and is on the leadership team for Mile High Farmers. He currently lives in Brighton, CO and enjoys spending time with the goats on his farm and taking long walks with his dog Yoda. 
Email: roberto.meza@state.co.us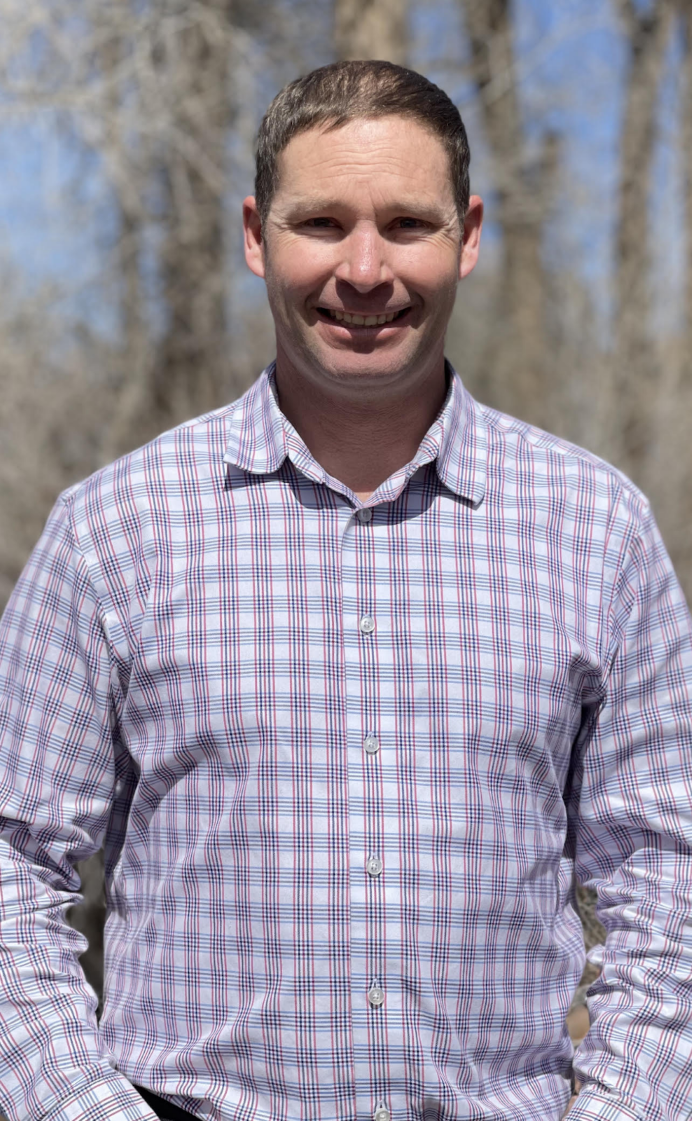 Dist. 3, 1st term/Expires 2027
Jeffery McCullough is a fourth generation potato farmer from the San Luis Valley. He and his family run a 3,300 acre center pivot irrigated farm. In the off years, when he is not growing potatoes, he focuses on cover crops with the intentions to build soil health, conserve water and fight off soil borne problems naturally. Aside from the farm, he also owns and operates a potato packaging facility. They package around 1.1 million hundred pounds a year using state of the art sorting, bagging, and palletizing equipment. 
Jeffery has served on the Colorado Potato Administrative Committee Board (CPAC), the Colorado Seed Potato Advisory Board, and Colorado United Potato Supply and Demand Committee. He has attended many water related courses including Master Irrigators and the San Luis Valley water leadership course. He has also attended the Potato leadership institute. His main goal as a farmer and business owner is to make sure he is leaving the natural resources in a better position for the next generation.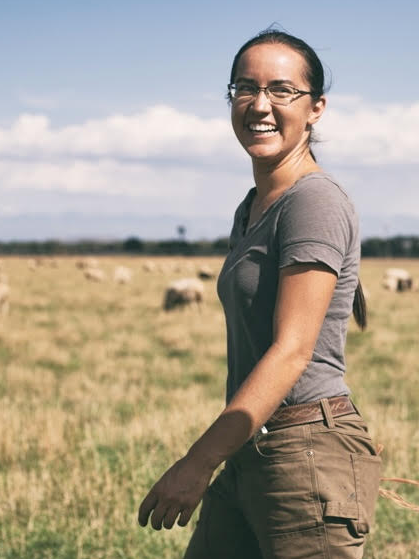 Dist. 3, 1st term/Expires 2027
Elena Miller-ter Kuile is a 6th generation farmer working on the original lands of her Hispano ancestors. Her farm Cactus Hill Farm still uses some of the oldest water rights in Colorado established in 1867. Elena raises sheep for grass fed meat as well as value-added wool products such as yarn and other products for fiber artists. She sells both online and in person. Her farm also produces organic grains, and hay. Elena studied interdisciplinary studies in Agriculture from Cornell University and graduated with honors.
Elena served as the vice-chair of the San Luis Valley Local Foods Coalition and currently serves on Rural Women-Led Business Fund at the First Southwest Bank of Colorado. She recently worked for Adams State University supporting students from a migrant agricultural background to achieve their education. She has also been involved in many water rights battles for her community over the years.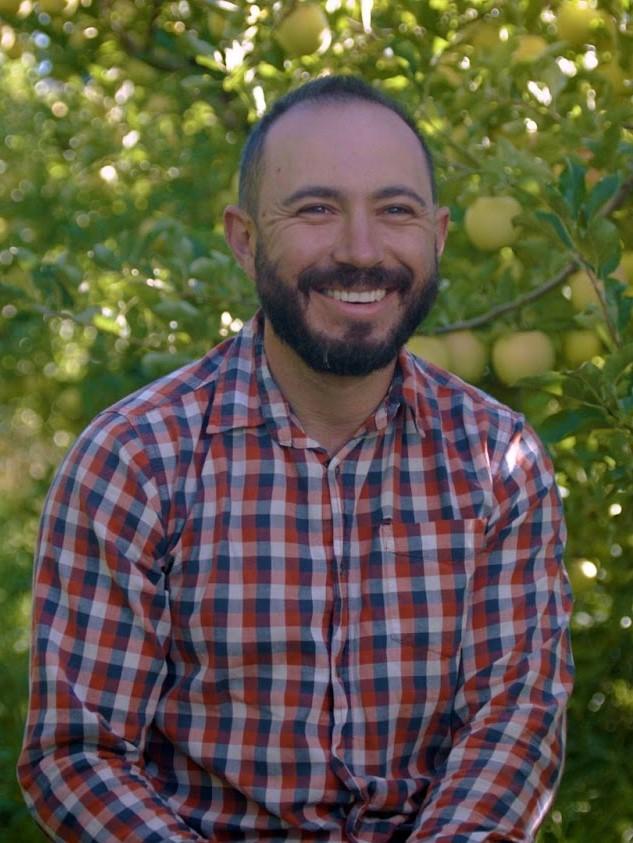 Dist. 4, 1st term/Expires 2027
Harrison Topp is the manager and a member-owner of Topp Fruits LLC. Topp Fruits is a family orchard business growing high-altitude, exquisitely pleasurable fruit in Western Colorado.
Harrison recently stepped down from his position as the Membership Director of the Rocky Mountain Farmers Union where he helped build the capacity of volunteer chapters, increase organizational membership, and advocate for family farmers and ranchers. By straddling the worlds of commercial production, advocacy, and community organization, Harrison engaged with the breadth of agriculture to understand its strengths, weaknesses, threats, and opportunities.
Beyond farming, Harrison serves on the Fire Mountain Canal and Reservoir Company Board, and is the President of the Western Colorado Horticultural Society and the Delta County Farmers Union. He's received awards from Livewell Colorado, the Mt. Lookout Grange, and National Farmers Union. Harrison Graduated from New York University with a Bachelor of Fine Arts in Film/TV Production and Anthropology.