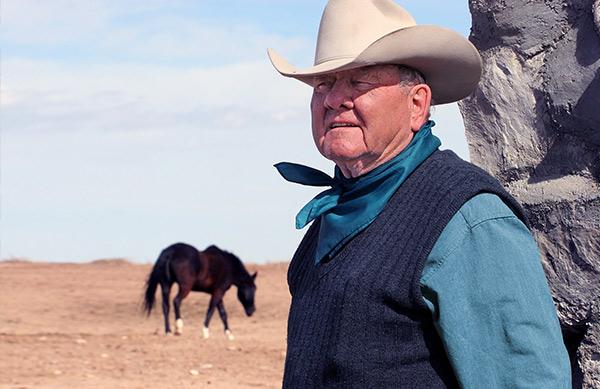 The Duke of the Chutes X Broncs event will join the Colorado State Fair lineup as a tribute to legendary stock contractor Harry Vold, known as the Duke of the Chutes, the founder of the Vold Rodeo Company in Avondale, Colorado. 
Vold, who passed away in 2017, was a top producer of rodeos and his company still works to provide livestock for rodeos in several states. The inaugural event is organized by Vold's daughter Kirsten, who took over running the rodeo company.  
"Saddle Bronc Riding was my father's favorite event and to hold it in his home town at the Colorado State Fair is just the best," said Kirsten Vold. "I know he would be proud of this event and would want to see it grow."
The Duke of the Chutes X Broncs event will feature the top 36 saddle bronc riders in professional rodeo riding the top saddle bronc horses from nine different PRCA stock contractors. Riders will compete for $10,000 and the title of Duke of the Chutes. 
"We will also award the winner with a Weatherby rifle engraved with Duke of the Chutes and a top quality black Resistol cowboy hat," Vold added.
Vold Rodeo Company has participated at the Colorado State Fair since the early 1970s, providing around 300 animals including horses, bulls, calves, and steers to take part in various events such as bull riding and saddle broncs.
The Duke of the Chutes X Broncs rodeo event is free with $12 fair admission on "One Price Wednesday," September 1, which grants fairgoers access to the fairgrounds, an unlimited carnival ride wristband and access to many other attractions. The rodeo will be held at the Bud Light Grandstand at 7 p.m. Doors open at 6 p.m.